ShiShi Rose is a writer, doula, postpartum and birth educator, and advocate. Her work centers around supporting Black families. She joins the podcast to discuss how supporting Black families improves care for all families!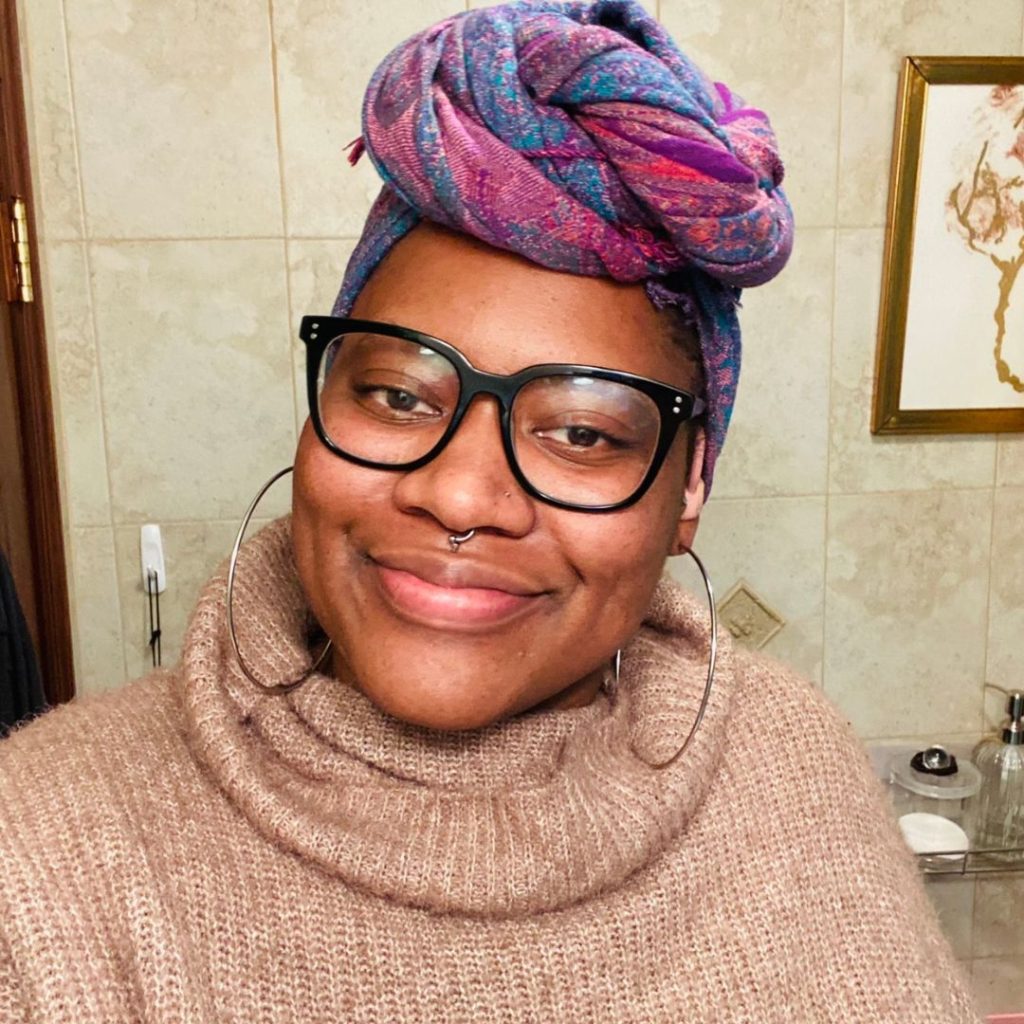 Q&A with ShiShi Rose
Trigger warning: the topics covered below are important but might be triggering, especially for Black families to read.
How did you get into this work?
I supported a pregnant friend, and it opened my eyes to the world of birth. It also showed me issues with how low-income people are mistreated and subjected to going into the medical systems often without a lot of knowledge and resources.
It made me want to start digging further into what this experience is like for many Black people.
And the more I dug, the more stuff I uncovered. The more I realized that this was something that I wanted to get into and that I wanted to focus on.
Even after training, I realized I still felt inadequate to support people properly.
One big issue in the birth community is that a lot is centered around whiteness. And it's hard to get the lens I needed as a Black birth worker supporting Black birthing people.
So, I had to redo all my training and ensure I'm learning from Black educators. And make sure I'm expanding past the requirements for courses.
It's a lot of education, unlearning, and deep diving into many different areas and topics.
It's not just that we can take one or two classes and then be a birth worker – it's a constant state of learning!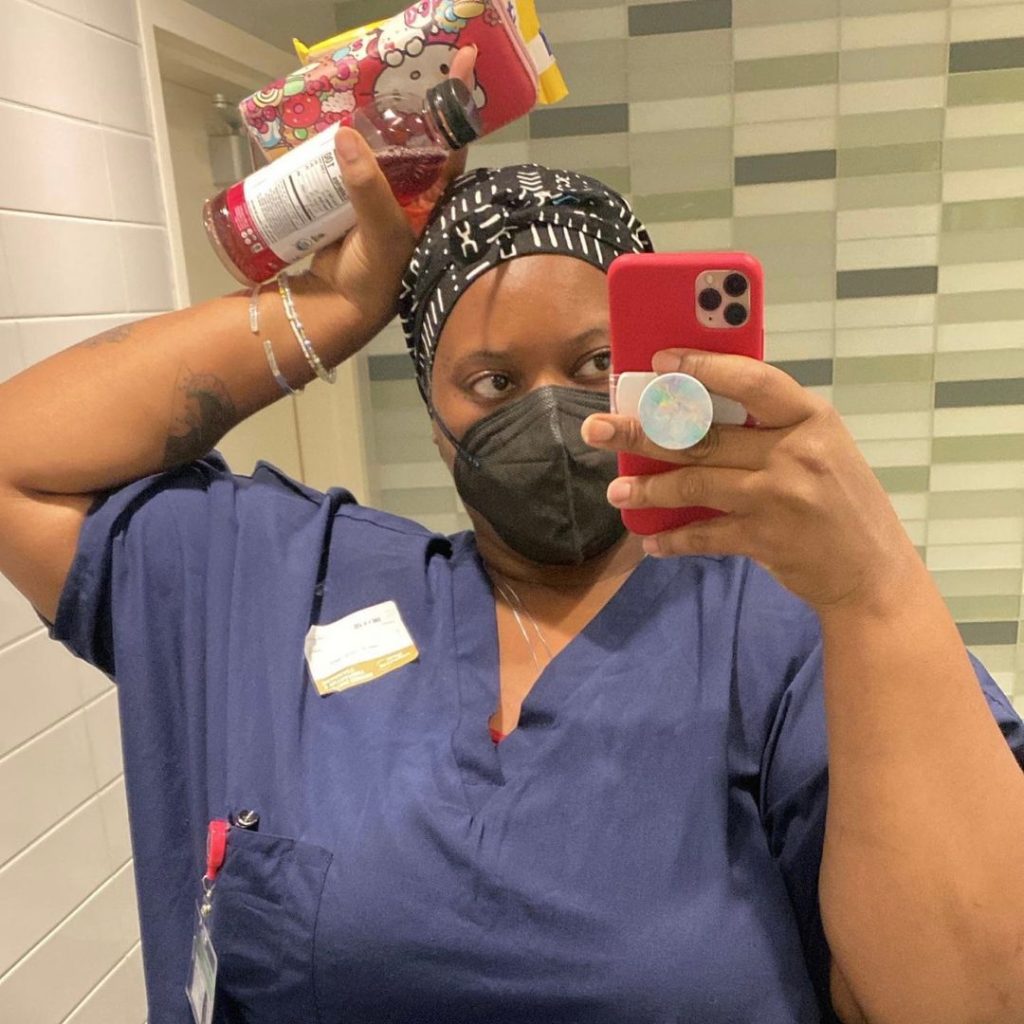 When supporting Black families, what are some of the main differences you see not talked about often enough?
The further I got into this work, the more I realized that every person that enters the medical institution faces some level of losing their power.
There are many stories about white women not making it home from the hospital after giving birth. Or having doctors do horrible things to their bodies. Why are they willing to suffer when suffering doesn't actually lead to more power for them?
I want people to understand that they're not gaining anything by not supporting our causes – by not giving money to our Black birth workers who are doing this incredible work of pulling this medical institution apart and giving people resources and education.
Nothing is being gained by white people by trying to maintain the power that they hold because they're ultimately being harmed as well.
Beyond giving money, what are ways that birth workers can help?
Stop talking about the disparities all the time in the way that they do!
It was one of the hardest things when I was pregnant to constantly go online and see people talking about the fact that Black birthing people are going to die more than everyone else.
That, in itself, is harmful to our bodies to constantly read and see information about that, especially when it's not with a goal of solutions.
Part of the issue is the weathering that happens to our bodies of constantly being exploited, marginalized, and having our race subjugated constantly.
I think people don't understand that the day-to-day racism that we live with also impacts these birth outcomes.
Somebody can have the best doctors and nurses and the best birth plan and have everything go according to plan and still have complications. This happens because the trauma that lives in their body impacts how they birth.
So it's not just about giving money to Black birth workers, which they should, but it's also about how they treat Black people in real life!
What message do you have for pregnant Black people or those trying to conceive?
I would tell them to wake up every day, try to find joy in the best way possible, and quiet the noise of everyone else talking to them.
I feel like that's the best advice that I can give to people is to quiet the noise. Stop educating yourself on Black maternal mortality when you're Black and know it already; try to find the joy.
ShiShi Rose, is there anything you want to say to care providers?
Stop being afraid to call their peers out!
People don't want to lose their job; I get it. But, I would rather lose my job than have someone else's blood on my hands because I didn't give them information about somebody I knew was harmful.
There's a lot of protection for these harmful doctors and nurses doing all these horrible things to people.
Also, I think care providers need to be more willing to look deeper inside of themselves about possible biases they may have and unpack what that looks like – does this person really have preeclampsia? Or are they just anxious, and that's why their blood pressure shoots up every time they come in here? Would it be possible for me to take their blood pressure a second time after I've gotten them to calm down? What are the things causing them to have anxiety? Maybe I can look around the room and see what I can do to lower stress.
Am I walking into the room of a birthing person and turning the lights on every time I walk in? And am I asking them a bunch of questions while they're in the middle of the contraction? And loudly putting out instruments when they reach 10 centimeters dilated.
Thinking of all these things is critical to improving outcomes for all!
Dig in deeper and learn much more from ShiShi Rose during episode 177 of the Plus Mommy Podcast.
Recording & Show Notes: Plus Mommy Podcast Episode 177
Transcript happily provided upon request.
Resources Mentioned On The Show: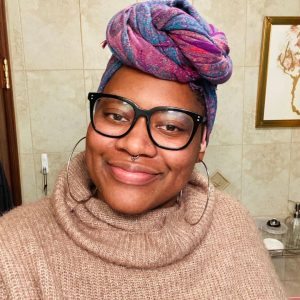 ShiShi Rose- writer, Doula, and birth/postpartum educator/advocate. Her work centers on providing resources, information, and support to Black birthing folks of all sizes, abilities, genders, orientations, and socioeconomic backgrounds as they prep for birth in a racist medical institution and navigate the unknown of healing their bodies, minds, spirts after birth. She also works with families to educate their loved ones on how to properly show up for them and provide care and support because parenting and postpartum is a community affair.