Chaya Milchtein, an automotive educator, talks about all things related to larger bodies and cars. She answers questions we might be too embarrassed to ask! For example, what to do if the seatbelt doesn't fit when you get into a car? Or how to navigate car shopping when you have a large body.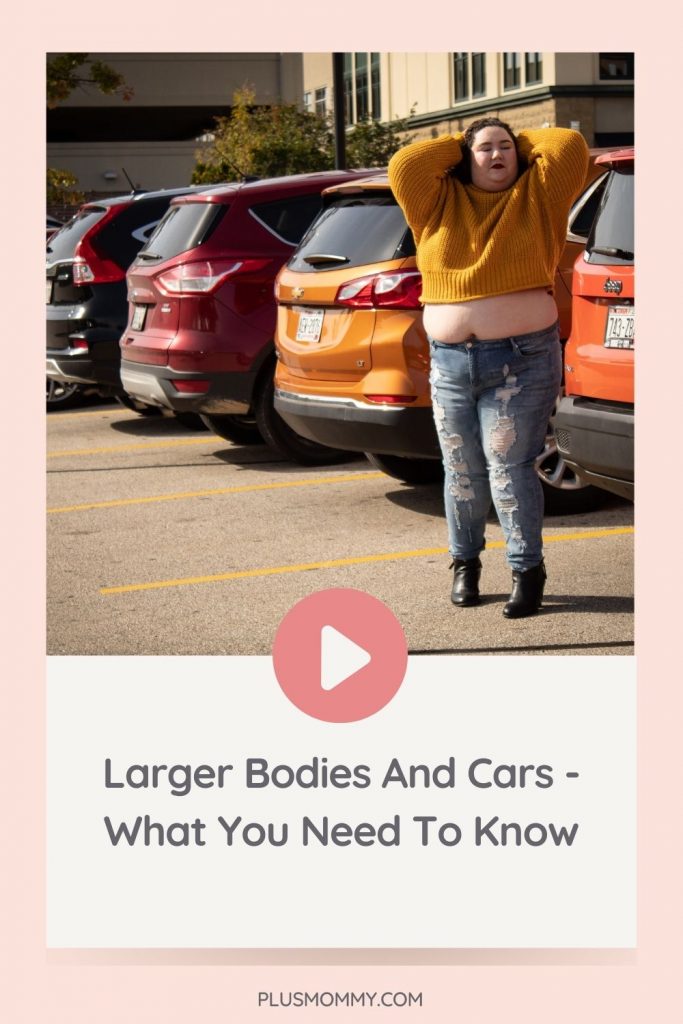 Larger Bodies And Cars
Purchasing a vehicle is often stressful and confusing.
Unfortunately, car buying challenges become doubled when the buyer is plus size as not all vehicles are size-inclusive.
The lack of information out there exacerbates the difficulties that plus-size individuals encounter when buying a vehicle.
Automotive manufacturers don't release data on if their cars meet the needs of those with larger bodies.
Even the Internet is unhelpful, containing only articles that use humiliating and degrading language to describe plus-size people's unique needs.
This gap in the market is exactly what Chaya Milchtein is attempting to fill. An automotive educator from Milwaukee, Wisconsin, Chaya has made it her life's mission to educate those in the plus size and LGBTQ communities about their cars.
Her work on the Mechanic Shop Femme website has been instrumental in empowering people to take ownership of their vehicles.
As a plus-size woman herself, Chaya knows a thing or two about the challenges that larger people encounter when navigating the car industry.
How do you know if you will fit in a car?
Many people rely upon seat measurements to know if a vehicle is accommodating for larger bodies and cars.
This isn't a foolproof method, though. According to Chaya, the size of the seat doesn't necessarily mean that it can accommodate a plus size driver or passenger, given the many other features found in a car.
Instead, she recommends putting in the time and effort to test-drive multiple vehicles to determine the best possible option.
This process will likely take a long time; however, the result will be well worth it.
Chaya also urges plus size individuals to actively seek out what other plus size people have experienced in the car models they're interested in buying. For her, these personal stories are much more reliable than information gathered from the Internet or salespeople.
"There are ways to make things more accessible," says Chaya in an interview with Jen McLellan of the Plus Mommy podcast. "You just have to give yourself time to educate yourself and spend enough time to learn about the car and what your needs are. Don't feel pressured to make any specific purchase until you're sure that's the right thing for you."
While seat size isn't a perfect determiner of whether a vehicle can accommodate larger body frames, Chaya claims that they can work as a great starting point.
For example, she notes that the five-door subcompact Kia Soul is a popular choice for those in the plus size community, thanks to its larger than average seats.
In addition to this, Chaya also urges plus size individuals to invest in a good seatbelt extender.
Chaya cautions people to ensure any modifications don't compromise or interfere with the vehicle's built-in safety features.
What to do if you don't fit comfortably in a car?
Plus size individuals often face situations where they have to either rent a vehicle or ride with someone they know.
They might be in a situation where the vehicle isn't accommodating, from a seatbelt that doesn't fit to click or the seat being too tight and uncomfortable.
These situations can be embarrassing, and people often forgo using a seatbelt when one doesn't fit.
Chaya stresses that it's essential to prepare oneself when there's a likelihood that these scenarios will happen.
For instance, carrying a seatbelt extender would ensure that the vehicle's features can be quickly modified to suit their requirements.
It's the same for flying while plus size; there's no shame in asking for an extender. What's most important is that people are safe while traveling.
Chaya also urges plus-size individuals to not be afraid to say no, especially if there isn't a chance that they'll be both comfortable and secure when riding a particular vehicle.
"Maybe it feels like it's safe to drive in a car without a seatbelt, but it's incredibly unsafe, especially with all the technology that's built into the vehicle, like the collision centers and airbags," she explains. "You want to make sure that you're properly secure, even if that means turning down a ride or carrying a seatbelt extender or having a friend pick a different car or borrowing a car yourself."
Plus size individuals shouldn't be afraid to advocate for themselves and their needs, particularly when the situation puts their safety on the line.
What should I do if I don't fit in an Uber or Lyft?
Another example that Chaya gave about the crucial role that self-advocacy is when using ride-share companies like Uber and Lyft.
Unsurprisingly, these cars are often not modified to accommodate plus size individuals and their needs. Including the fact that seatbelts found in the backseat are usually much shorter than those in the front seats.
Don't pretend like the seatbelt fits if it doesn't. People should switch to the passenger's seat if they can't use the seatbelt and don't have an extender onhand.
While doing so can be intimidating, it's certainly much better than compromising safety! Especially since the driver isn't someone they know and trust.
Given Chaya's work, it's safe to assume that navigating the automotive industry can be challenging if you're plus size. However, these problems can be easily resolved with thorough research and the willingness to advocate for oneself.
Learn even more by listening below to Chaya talking about all things related to larger bodies and cars.
Recording & Show Notes: Plus Mommy Podcast Episode 79
Resources Mentioned On The Show: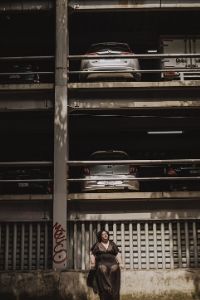 Chaya Milchtein is the driving force behind Mechanic Shop Femme. As an automotive educator, speaker, and writer. She's made it her life's mission to educate women and LGBT people about their cars. Her website also highlights her work on her other passion. Such as empowering people to live their best lives in the bodies they have, through fashion and modeling. Chaya's work has been featured in the Chicago Tribune, Rewire by PBS and others. She lives with her fiancée and tortoise in Wisconsin. Follow her on Twitter @mechanicfemme.

Cover photo by @bearrunner88 and bio photo by @carlosratti