Dr. Nicole Calloway Rankins joins the show for an insightful conversation about plus size pregnancy with an OB-GYN.

We dive deep into some tough topics surrounding the mistreatment of people of size during pregnancy. As well as answer questions, like should plus size people be automatically classified as high risk during pregnancy?

It was a real honor to such a powerful conversation with an OB-GYN who wants to be size-inclusive.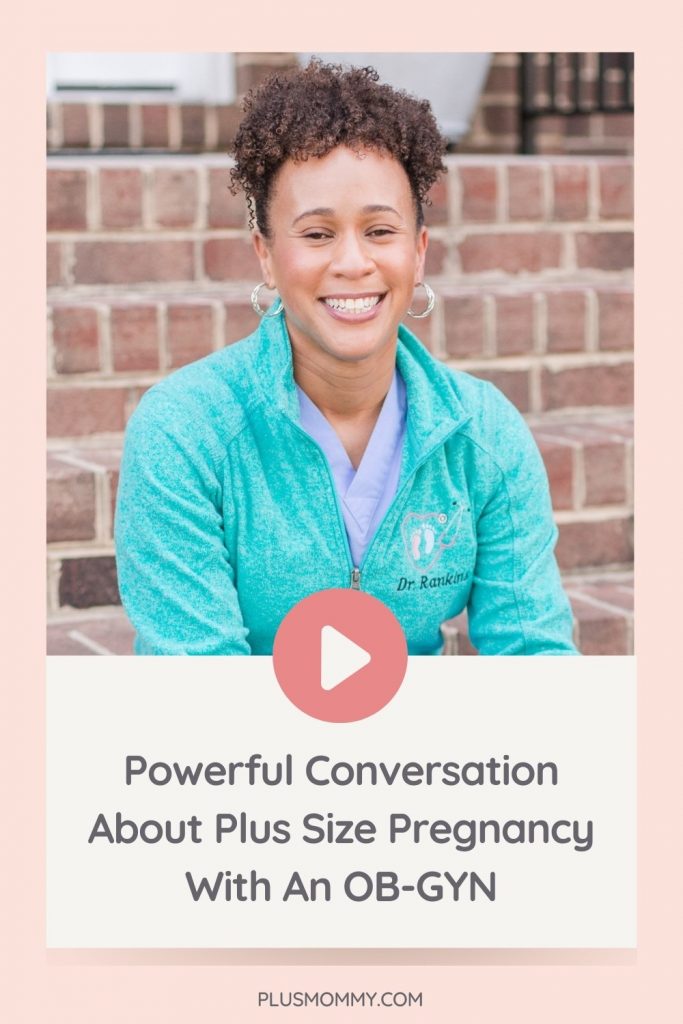 Plus Size Pregnancy With An OB-GYN
"I am an OB who wants to do better."
When was the last time you heard a doctor express that they need to do better in a particular area of their care?
During today's episode, get ready because Dr. Nicole Calloway Rankins says just that!

She admits she isn't perfect, and Dr. Rankins reflects on the things she can do as a care provider to make plus size pregnant people feel welcome and supported rather than shamed and stigmatized.
"What am I doing to contribute to this, and what can I do to improve? I hope people can appreciate I want to get better, and I want our system to get better, so that's how I'm approaching this." – Dr. Nicole Calloway Rankins (OB-GYN) on plus size pregnancy.
Jen and Dr. Calloway Rankins discuss how our medical system (especially during plus size pregnancies) doctors are very focused on risk rather than encouraging people to have healthy outcomes.
Dr. Calloway Rankins's views on this topic are incredibly positive.
As an OB-GYN, Dr. Calloway Rankins wants her plus sized patients to first and foremost understand how to have a healthy pregnancy.
She believes that's the first place to start.
She says, "You start from a place of, you're a person of size, and here's how you have a healthy pregnancy. And that distinction may be small, but it's actually important because it affects how you approach the entire thing."
Dr. Calloway Rankins and Jen discuss how OBs working with plus size patients can frame risks.
Risk during plus size pregnancy and birth can be extremely stressful, however, Dr. Calloway Rankins and Jen discuss it doesn't have to be that way.
Jen talks about how just a "little shift in tone, and body language" can make a big impact.
Dr. Calloway Rankins expressed that the most significant thing when supporting people of size in pregnancy is to give people time in labor.
Evidence shows that people of size might need more time to progress in labor. Dr. Calloway Rankins echoes that it is imperative to give women the "chance to labor" no matter their size.
Maternity care providers need training on how to be inclusive with the care they provide.
Understanding that the word "obese" can be offensive to some, care providers need to be mindful of the language surrounding plus size pregnancy and birth.
"I think we're moving in a positive direction; it's just slow." – Dr. Calloway Rankins
Dr. Calloway Rankins wraps up the podcast episode with Jen discussing how care providers can start to move in that positive direction.
She believes it is so important to get to know your patient, make them feel centered and important in your care, and recognize that everyone wants a healthy baby and healthy outcome.
This is a powerful conversation you won't soon forget!
Recording & Show Notes: Plus Mommy Podcast Episode 121
Resources Mentioned On The Show: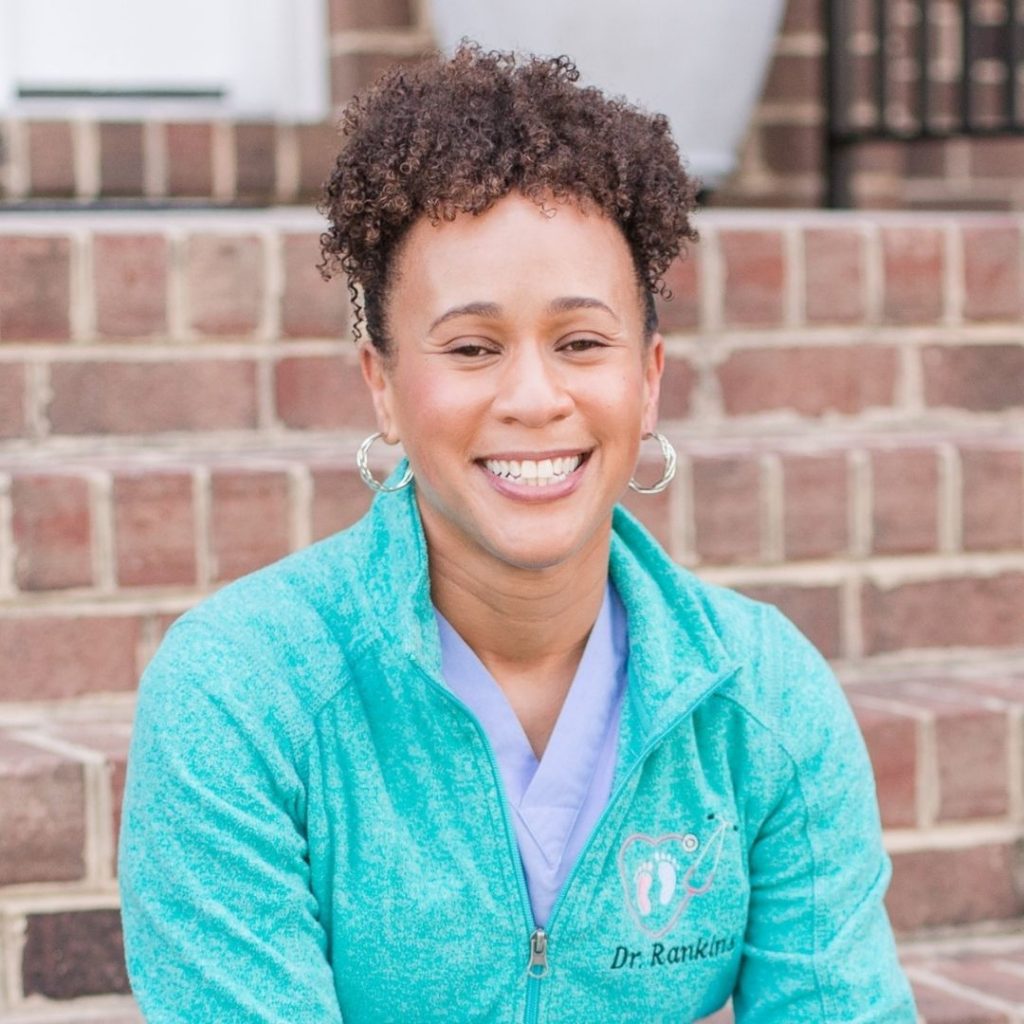 Dr. Nicole Calloway Rankins is a board-certified, practicing OB/GYN and mom of 2 who empowers first time moms to feel supported and prepared for pregnancy and birth. Over the last 15 years she's helped more than 1,000 babies come into this world and has demystified pregnancy and childbirth for thousands more women through her 5-star rated All About Pregnancy & Birth podcast, her free online birth plan class, and her signature online program – The Birth Preparation Course. Visit her website drnicolerankins.com and follow her on Instagram @drnicolerankins.
---
Thank You To Our Sponsor:
I've been on a mission to swap out my standard stinky cleaners with eco-friendly and non-toxic products. So, I'm excited to share Biokleen with you today!
Biokleen believes that a house free of toxins is a home full of love. Their plant and mineral-based products are highly effective without the use of any toxic chemicals. That's right – no phosphates, chlorine, ammonia, alcohol, and a bunch of other chemicals I can't pronounce that give off those awful fumes while you're cleaning.
Their products are free from artificial colors or fragrances and are never tested on animals.
My favorite product is their Bac-Out Stain and Odor Remover that works magic on pet messes and the mysterious gunk my 10-year-old got stuck on the carpet recently.
My family loves the regular laundry detergent. Check it out!