Heather Brooker's journey to becoming an Emmy-award-winning journalist and actress began as a young child doing impressions of Carol Burnett for her family.

Today, she's appeared in over 40 films and TV shows – this is Heather's story!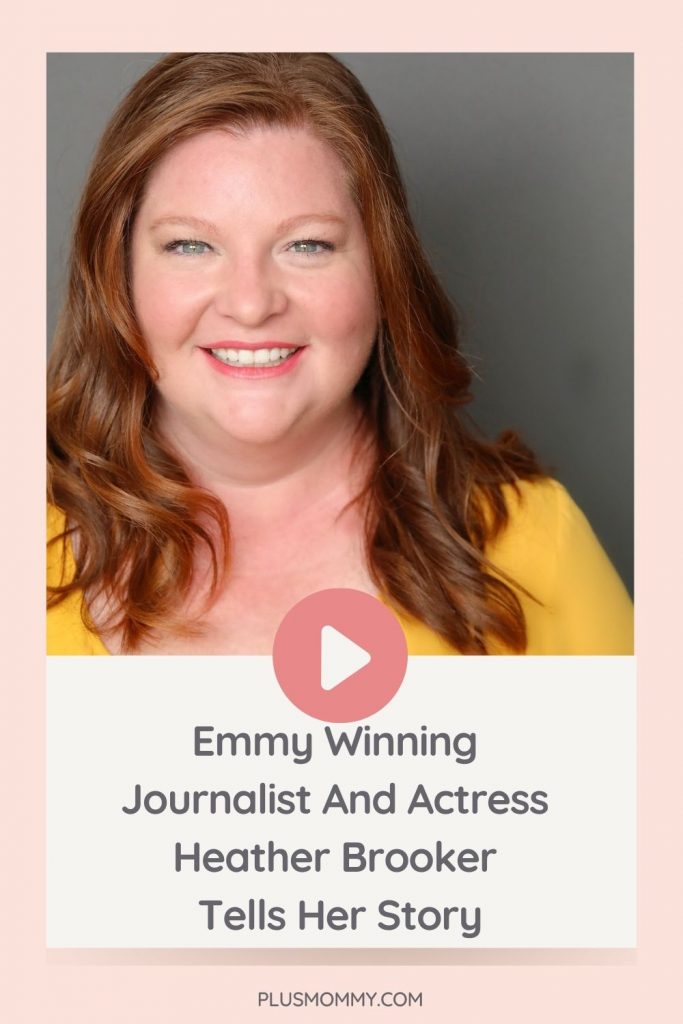 Heather Brooker Tells Her Story
Heather attended Oklahoma State University with a theater scholarship to study her passions for acting and storytelling.
By her sophomore year of college, her focus shifted to journalism. And following college, she became an anchor and international correspondent.
Heather enjoyed her job and traveling the world. Yet, there was something else she felt called to do – make people laugh! She realized it was becoming harder and harder to tell stories about murders in fires.
"One of the people in my improv group in Tulsa was like; you should really go out to LA to be at the Groundlings because you'd be so good on Saturday Night Live. And I was like, I do want to do that. So we packed up everything we did the Grapes of Wrath move from Oklahoma to California."
While Heather still got a job in news, she stopped being on camera. By doing this, she had the free time to pursue acting.
She took acting classes, went on auditions, and started doing background work.
"Eventually, I got an agent and joined the union. My first major TV role was on a show called Monk with Tony Shalhoub. And I just was like; I want to do this forever!"
Following becoming a mother, Heather looked for a community of moms like her who worked in the industry.
She didn't find what she was in search of, so she launched her Motherhood In Hollywood podcast!
"I started my podcast as a way to invite and reach out to moms in the industry who I wanted to either get to know better. Or just meet and hear their story and sort of glean whatever advice I could from them."
Heather never imagined her decision to start a podcast would lead her back to being in front of the camera!
Her boss listened to her show and saw the social media following she grew.
Heather was presented with an opportunity to be an entertainment reporter for KNBC in Los Angeles. This was a huge honor!
"I never imagined when we came out here, this part of it, I never thought I would be reporting again. I never thought I would be the first plus size reporter at my station, or possibly even in the LA market, because there's no other reporters that look like me."
As a plus size woman, Heather has never allowed her size to hold her back from any opportunity or audition.

Over the past 16 years since moving to Hollywood, she has seen positive shifts. As Heather shares, "When it comes to plus sized women, they have made incredible strides over the last five years, I would say. But they still have a long way to go to be inclusive for plus size women."
The only time she was told her weight limited her was early on in her career with her second agent.
"I told him I want to be on Saturday Night Live – that's my goal. That's why I trained at the Groundlings. It's why I do improv and sketch comedy five nights a week. I want to be on Saturday Night Live! And he said to me, they are never going to hire a plus sized person on Saturday live."
A few years later, Aidy Bryant joined the cast. Heather was happy for Aidy, but it was a tough blow.
While Heather has enjoyed many minor roles, she still dreams of becoming a series regular on a TV show.
For now, she loves her job and podcast that brings so many amazing people into her life. Plus, she gets to make people laugh all the time!
Listen as Heather tells her story in here own words. She also shares her thoughts on how Hollywood views plus size people, and her tips for being confident at any size.
Recording & Show Notes: Plus Mommy Podcast Episode 149
Resources Mentioned On The Show: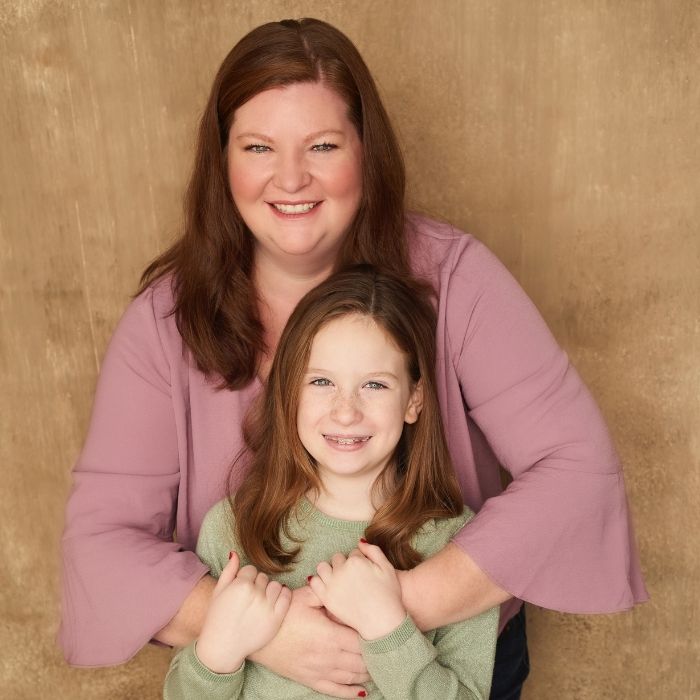 Heather Brooker is an actress, Emmy Award-winning journalist, comedian, and host of the popular podcast, Motherhood in Hollywood. She's appeared in over 40 films and TV shows like "Grey's Anatomy," "The Office," "Fresh Off The Boat," "The Mindy Project" and more.
Heather is also in the trailblazing role of multimedia entertainment reporter for KNBC in Los Angeles, where she regularly interviews celebrities and influencers in Hollywood. On her podcast, Heather discusses her two passions — parenting and show business — and has a hilariously addicting, tell-it-like-it-is personality. In the five years since creating Motherhood in Hollywood, Heather has built a community of nearly 1 million followers across her social media and online platforms. She recently spoke at the GirlUp Leadership Summit alongside Michelle Obama, Hillary Clinton and Meghan Markle about gender equity and body positivity. She lives in Los Angeles with her husband Chris, 8-year-old daughter Channing and internet famous cat, Gracie I Love You.