Feeling supported by your care provider impacts how you look back on your pregnancy and birth experience. This is Whitney's birth story!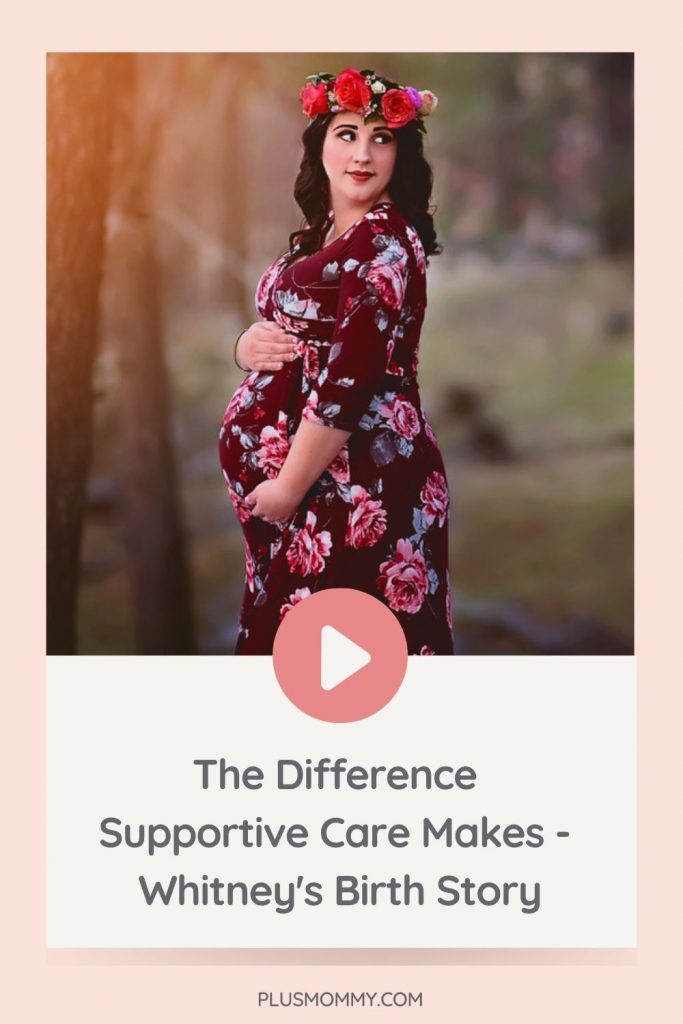 Whitney's Birth Story
When Whitney was thinking about becoming pregnant, her general care provider shamed her because of her weight.
Not only was she told she shouldn't get pregnant, but her care provider also said she wasn't healthy because of her weight.
She fired that care provider!
The next doctor she connected with didn't mention her weight, and Whitney felt supported to start trying to conceive.
After seven to eight months of trying to conceive, a giant pizza craving had Whtieny's husband inquiring if she was pregnant.
To Whitney's great surprise, she was pregnant!
Following the positive pregnancy test, Whitney had to find a new provider to support her maternity care.
She was so thankful to connect with an incredibly supportive nurse practitioner who immediately made her feel comfortable.
Aside from some extreme nausea and pregnancy-related hypertension, Whitney had a completely healthy pregnancy.
At Whitney's 39 week appointment, she had a high blood pressure reading.
Due to this reading, she was sent to labor and delivery to get checked out.
Whitney felt that once she arrived at the hospital, she wouldn't be leaving. So, she opted for a nice In-N-Out lunch before going.
Following lunch, another high blood pressure reading at the hospital, Whitey's intuition was correct – it was time for her to become a mother!
While Whitney had wanted an unmedicated birth, she knew an induction meant her plans might change.
She was admitted on a Tuesday, and by Wednesday afternoon, things really picked up thanks to medication and a foley bulb to kickstart labor.
Whitney's movement was pretty limited to the bed and birth ball.
At one point, there was a scary time when her baby's heart tones dropped dramatically, and a lot of people rushed into the labor room.
Whitney knew if this happened again, there might be a need for a c-section. Because of this, Whitney was encouraged to have an epidural, and she consented.
There was a shift change around that time, and Whitney received a wonderful nurse who stayed with her all night long, supporting her.
The epidural also provided Whitney with some much-needed rest.
When it came time for Whitney to push, her team broke out lots of tools, including the squat bar to help her get into different positions.
She pushed for just under two hours, and gave birth to a perfect baby girl!
Whitney felt so supported throughout her whole experience, and that made all the difference!
Listen below to her full birth story and postpartum journey.
Recording & Show Notes: Plus Mommy Podcast Episode 134
Resources Mentioned On The Show: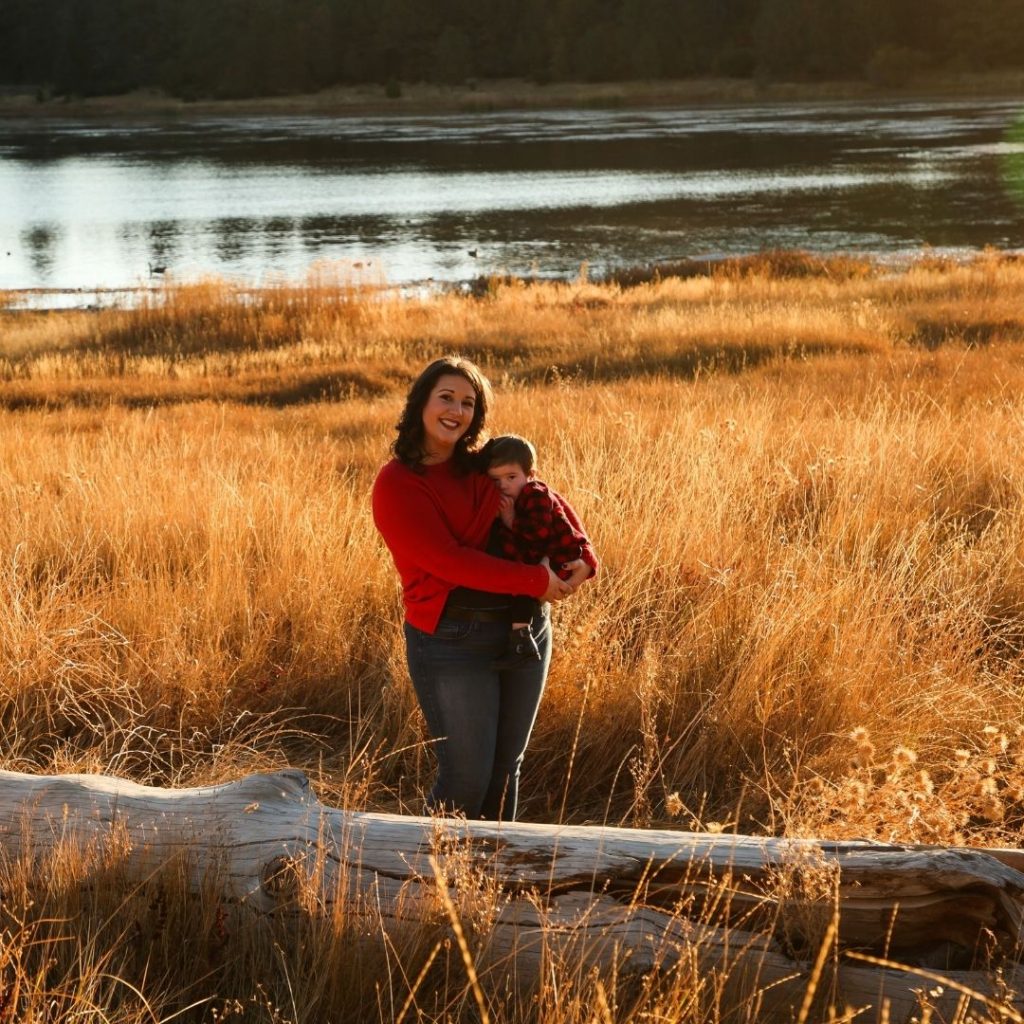 Hi, my name is Whitney, I am 31 years old and I live in San Diego, Ca with my husband, daughter and a menagerie of animals on our small ranch. I am originally from Virginia, but I joined the Navy when I was 18 and ended up at Camp Pendleton, Ca. I met my husband in Afghanistan and we decided to stay here and build our life together. My husband is gone a lot for work, but it has afforded me the opportunity to be a stay home mom for my two- and half-year-old daughter.
---
Thank You To Our Sponsor:
This episode is also brought to you by Plus Size Birth! Use coupon code PlusMommy to receive 20% off the My Plus Size Pregnancy Guide that covers everything you could want to know about having a plus size pregnancy.