The moment you become a mother everything changes in magnificent and challenging ways. Life will never be the same as part of your heart walks outside of your body. And yet finding yourself again in motherhood is critical.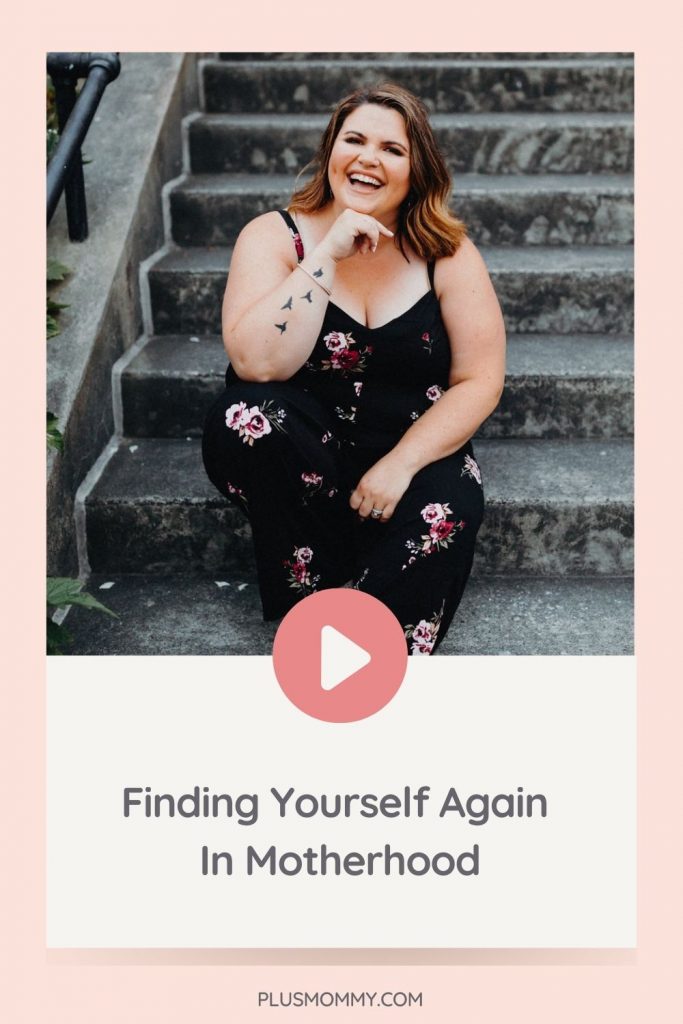 Claire Hammill joins the Plus Mommy Podcast to share her journey of building a life she loves.

For Claire, after being an elementary school teacher for ten years, she started to question what she wanted her out of her life. During our time together Claire shares how becoming pregnant with her son changed how she saw her body and her life forever.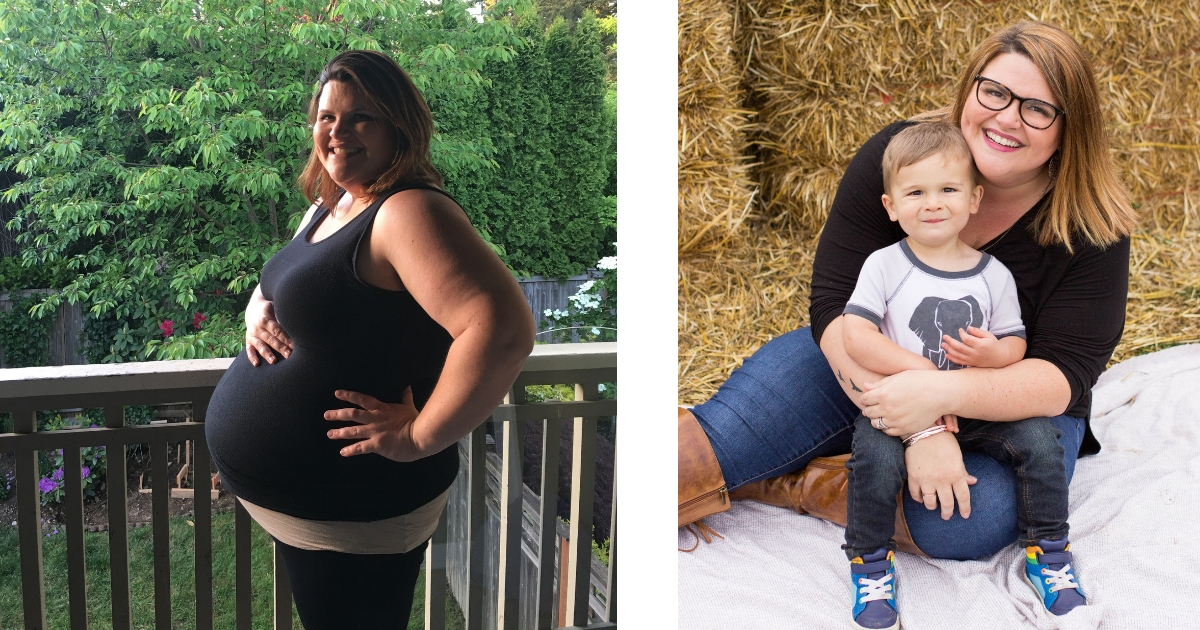 Claire found herself, and you can too!
Finding yourself again in motherhood starts with finding that thing that makes you feel authentically you!
Sometimes that's picking up a self-help or body love book.
Other times that's stripping down for a boudoir photo shoot!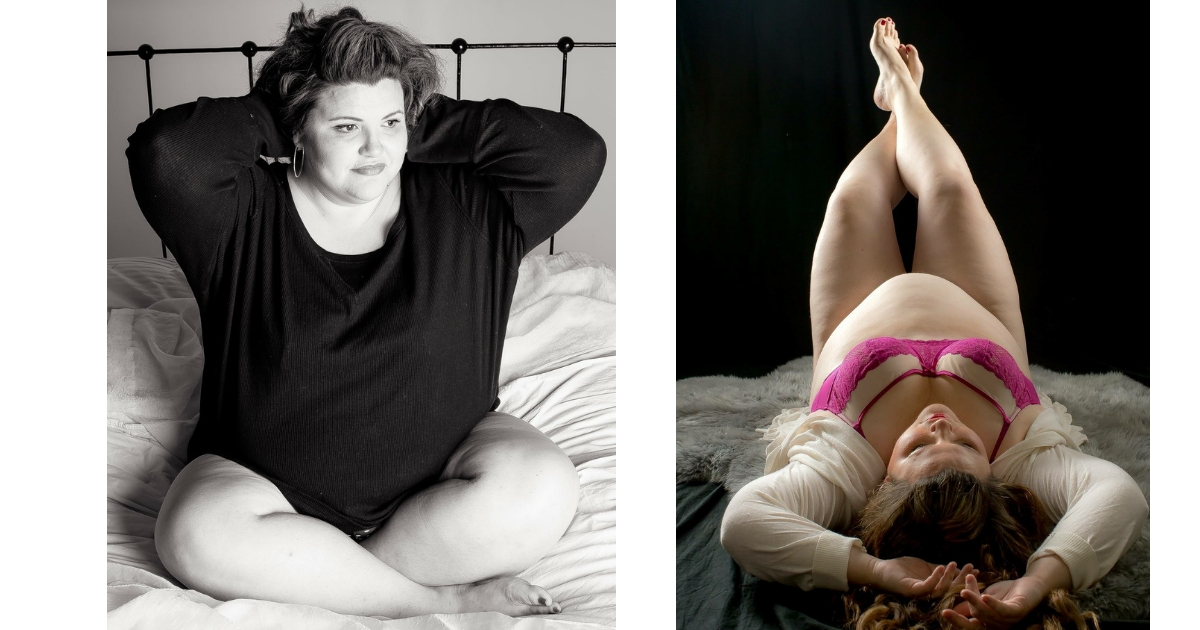 Claire Hammill's maternity boudoir photos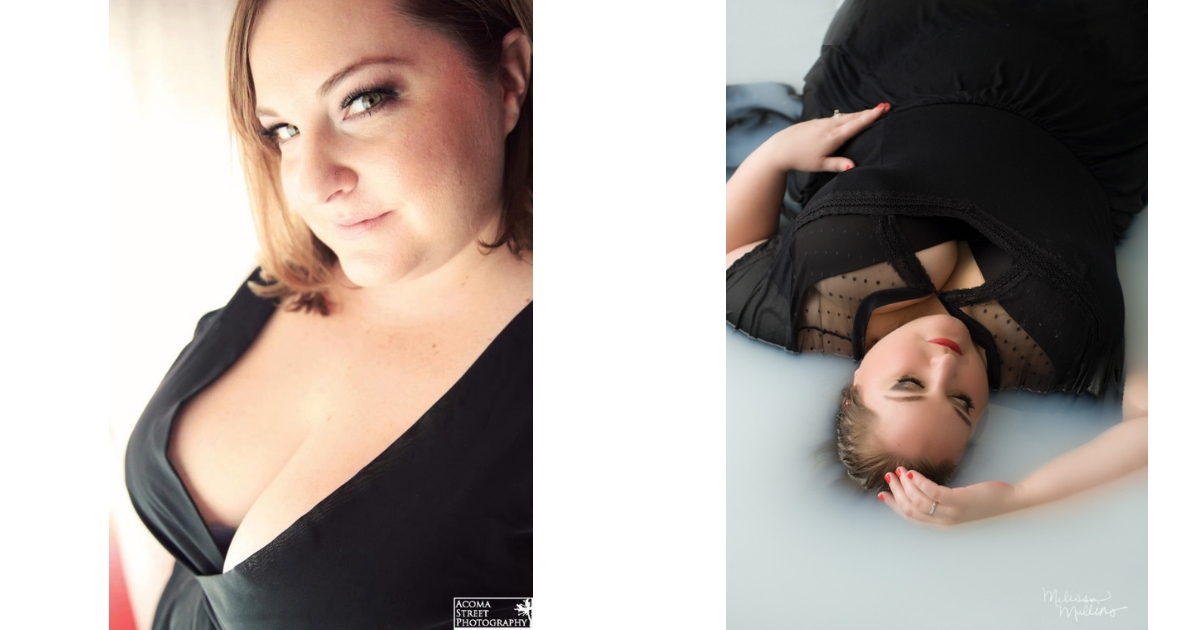 Jen McLellan Acoma Street Photography & Melissa Mullins Portraits
Finding yourself means working through the tough stuff.
You need to figure out the area of your life where you're feeling the most stress or pain. Then start doing the hard work to become unstuck.
Sometimes that's finding a new career path, as Claire did!
Other times that's getting out of debt or strengthing your relationship with your partner.
Finding and cultivating what makes you, you is necessary!
You can't be everything for everyone unless you're there for yourself first.
Learn more by listening below!
Recording & Show Notes: Plus Mommy Podcast Episode 23
Resources Mentioned On The Show: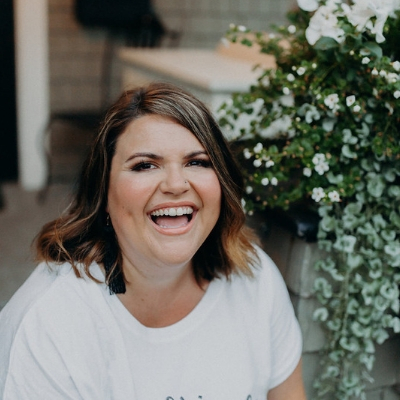 I've spent my life and career in places where I can love on people. Ten years teaching elementary school, 3 as a career coach and hiring consultant and 3 as a network marketer have taught me about service, what makes people tick and the struggles that so many of us face in our lives.

They all led me to my position now as a mindset and self love coach for curvy women.
After having my son in 2016, I realized that I wanted to shift where I was using my gifts so that I could design my job around the life I wanted. That's when I found life coaching.

Spending time both in the coaching industry, and the health and beauty industry as a network marketer, I learned that curvy women were a market that was not being catered to.

I embarked on my own self love journey, and now get to help women see the greatness in themselves and empower them to create the life they want. Recently, I created The Joyful Mama Project – an online group coaching program for moms. I also host the Curvy Collective podcast – a weekly show that dives into mindset shifts, self love, and getting what you want for women of all sizes.
---
Thank You To Our Sponsors:
The Joyful Mama Project
Introducing a program designed to help amazing Mamas connect with their truths, get unstuck, and start creating the life they want. Learn more about the Joyful Mama Project and get to know Claire here!
Plus Size Birth
This episode is also brought to you by Plus Size Birth! Use coupon code PlusMommy to receive 20% off the My Plus Size Pregnancy Guide that covers everything you could want to know about having a plus size pregnancy.